Getting Hair Extensions - What it means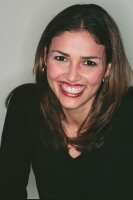 There has been a lot of talk recently about hair extensions. You may be wondering, what exactly are they? Hair Extensions are a great way to add immediate length or thickness to your hair style. They can be for men, women or even children.
We have developed a 6-Step process to help you on your way to getting (or not getting) hair extensions. Start with our Hair Extensions Details Report on hair extensions. Start Step 1 to Getting Hair Extensions
Hair Extensions Costs - This is a very important question. The price can range depending on the method used and the type of hair, experience of the stylist.
What type of Hair is Used? - The source of the hair used for extensions is very important. If your hair stylist uses cheap, inferior hair for your extensions, then you could end up with severely tangled hair.
Where do you find a stylist? - Attaching and removing hair extensions is a specialized service that stylst must be trained and sometimes certified to perform this service.
How much time do hair extensions take? - Daily maintenance for your extensions can take time. Make sure you have the time to invest or your hair extensions will suffer.
What problems are there? Hair extensions can permanently damage your hair. Seriously. You must educate yourself about methods, hair, stylists, etc so that you can avoid damaging your hair.
Take the Hair Extension Suitability Test
Hair Extensions Methods Hair extensions can be done with either human hair or synthetic hair. Small strands of the human or synthetic hair are attached to your natural hair, creating a thick natural long flowing hair style. There are many different methods to attach the hair to your existing hair and these are covered in our Hair Extensions Exposed E-book.
Hair extensions have been around forever, but recently there has been technological advancement in the industry and modern day hair extensions are becoming readily available and even affordable.Some women are even opting for a few hair extensions to add immediate highlights to their hair style. The quick and easy installation methods allow for the highlights without any chemical processing, which can be very damaging to your hair.Other popular uses are for hair thinning or even hair loss situations. There are some methods of hair extensions that can actually help improve the condition of your natural hair as it grows out.But you must beware, after you get hair extensions, you may become addicted!! See our FAQ section for more details on getting hair extensions.